With swimwear made from recycled plastic bottles and leggings that promise the sculpted derriere of your dreams, Sweaty Betty ticks a lot of boxes.
Add in some inclusive marketing campaigns and squat-proof, moisture-wicking fabric and it's not hard to see why the British-based brand is making so much noise in the trendy sportswear circles.
But beyond the hype, are Sweaty Betty pieces worth investing in? Is Sweaty Betty worth your hard-earned cash? Let's review.
Read more: The most comfortable trainers for both fashion and function
Shop the Ski Base Top

Power Gym Leggings
Jump to details

Super Sculpt Sustainable Yoga Legging
Jump to details

Nestle Up Half Zip Sweatshirt
Jump to details

Icon Luxe Gym Bag
Jump to details

Betty Ski Merino Base Layer Top
Jump to details

Power Reflective 7/8 Gym Leggings
Jump to details

Eco Yoga Mat
Jump to details

Nestle Up Boilersuit
Jump to details

9-9 Slim Leg Trousers 27 "
Jump to details

Jinx Power 7/8 Gym Leggings
Jump to details
Run Gloves
Jump to details

Stamina Workout Bra
Jump to details
The Sweaty Betty story
Born in London's Notting Hill in the late 1990s, Sweaty Betty is the brainchild of Tamara Hill-Norton. Harnessing her background in fashion and her husband's business experience, the pair saw a gap in the market for high-quality, fashion-forward workout wear. And thus, Sweaty Betty was established.
"Back in 1998, it was a very bleak landscape for women's activewear. It was all dark and boring and the sports industry just didn't talk to women. Activewear was masculine and shapeless, and I thought it was time to create clothes that made active women feel beautiful and powerful, "writes Tamara on her website.
"20 years later, we're on a mission to empower ALL women through fitness and beyond. We have stores in the UK, Hong Kong and Singapore, with concessions across the US, Canada and the Middle East. And we're not stopping there… "
Sweaty Betty has seen incredible expansion over the last decade or so, and the range now includes everything from underwear to loungewear-style dresses. The brand even offers a skiwear line and a huge variety of accessories, including yoga mats, winter wear and bags.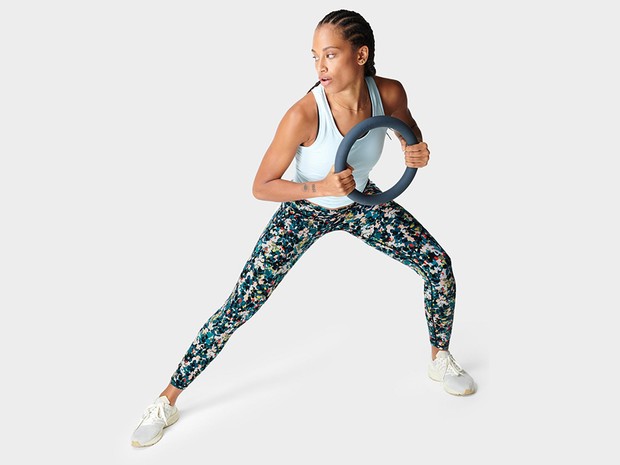 But the star of the show is undoubtedly the leggings. The sheer range of styles means there's something to suit everyone, and the broad spectrum of sizes and activity types mean they're big crowd-pleasers.
How many Sweaty Betty legging types are there?
There are eight different types of Sweaty Betty leggings. They are:
Power Leggings
Power High-Waisted Leggings
Zero Gravity Leggings
All Day Leggings
Athlete Leggings
Eco Therma Leggings
High Shine Leggings
Super Sculpt Leggings
As well as all the legging types, you can also browse by Sweaty Betty collections. There are four families, including;
The Power Family (good for yoga, running and HIIT)
The Athlete Family (good for heavy workouts and specialized sports)
The Italian Fleece Family (soft fleece products)
The Gary Family (comfortable loungewear)
Browse all Sweaty Betty leggings
Our favorite features of Sweaty Betty leggings:
Squat-resistant. No need to worry about tears or snags. These durable leggings are designed to take you through every type of workout. Look out for the percentage on the product description of each pair to determine just how stretchy they are.
Bum-sculpting powers. Get some lift and shape before the workout's even begun.
Sweat-wicking. In addition to being an ultra-lightweight Italian fabric, these are also sweat-wicking to ensure no damp spots during or after your workout.
High-compression. Compression workout wear can be effective in reducing symptoms of exercise-related muscle pains, as it increases oxygen flow to the area and can assist the lymphatic system in draining lactic acid that builds up after a heavy work-out session.
Shop all Sweaty Betty leggings
How many sizes do Sweaty Betty leggings come in?
Time for a Sweaty Betty sizing review. Most Sweaty Betty leggings come in seven sizes, ranging from XXS to XXL. XXS is equivalent to a UK size 6 and XXL is equivalent to a UK size 18-20. A UK size 10 is equivalent to S in Sweaty Betty leggings.
As well as fit size, you can also choose the leg length – from 7/8 length (just above the knee- 60 inches or 24 centimeters), capri (43 inches, 17 centimeters), crop (just below the knee, 50 inches or 17 centimeters) and full length (68 centimeters, 27 inches).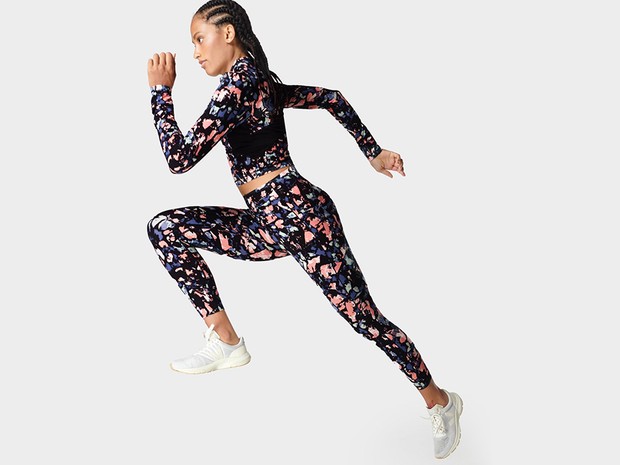 Should you size up or size down with Sweaty Betty leggings?
Sweaty Betty leggings generally run true to size, so you shouldn't size up or size down when picking out your pair. The leggings – and most other Sweaty Betty workout wear – are designed to be quite snug and tight-fitting. However if you're on the fence or between sizes, we would recommend sizing down.
Is Sweaty Betty good quality?
Sweaty Betty is known for its top-tier quality across all products – and leggings are no exception. From waterproof to bum-sculpting to temperature-regulating, you can expect every Sweaty Betty product to feature fabric that's durable, long-lasting, opaque and thick (yet not stifling).
Top tips for caring for Sweaty Betty products
Wash inside out.
Don't use fabric softener.
Only wash when absolutely needed.
Don't use high temperatures.
Air dry as opposed to tumble dry.
Dry flat if possible.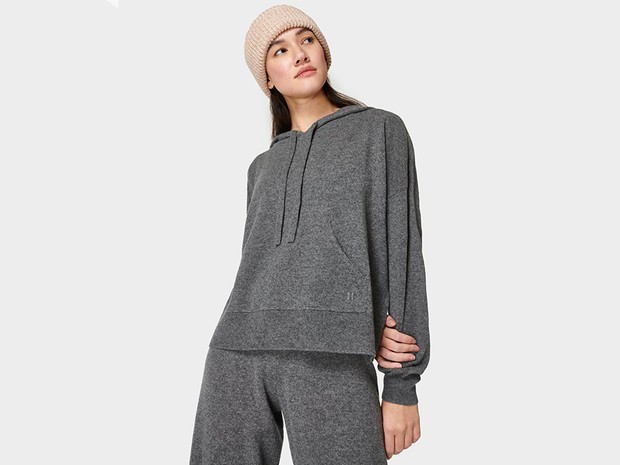 Shop the Cozy Cashmere Hoodie
Does Sweaty Betty have sales?
The brand holds regular end-of-season Sweaty Betty sales, and sometimes the discounts can hang around for a while. Sweaty Betty's Black Friday sales, Boxing Day sales, January sales and June and September season-end sales are a great way to save some money on Sweaty Betty items – which are definitely on the pricier side for sportswear. The reason Sweaty Betty is expensive, though, is because of all the technology and research that goes into every garment.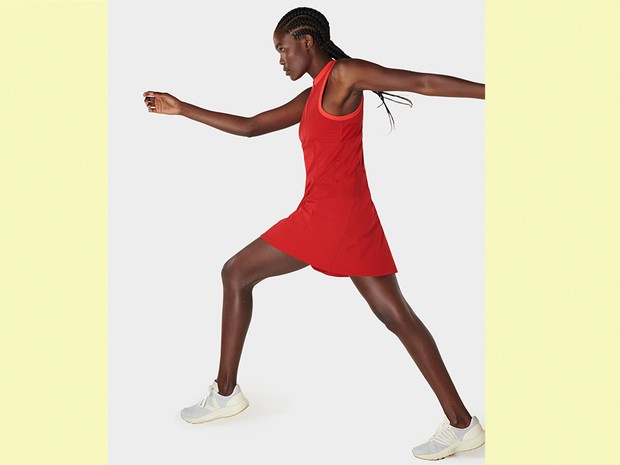 Sweaty Betty vs Lululemon
Lululemon is another fan-favorite for gym gear, including leggings, yoga mats, accessories and other sports apparel. It's similar in terms of design and price point – and with both brands, you're pretty much guaranteed to get a high-quality, long-lasting garment.
Some user reviews mention they find Lululemon to be a little more comfortable, particularly if you're on the tall side and you're looking for leggings with a flattering, high-rise waist. But Sweaty Betty seems to win out in terms of durability; the pieces from Sweaty Betty maybe aren't quite as fragile as Lululemon leggings.
Sweaty Betty vs Gymshark
Gymshark is on the cheaper end of the spectrum and while the composition is similar to Sweaty Betty, reviewers claim that Sweaty Betty's products, particularly the leggings, feel of higher quality than Gymshark.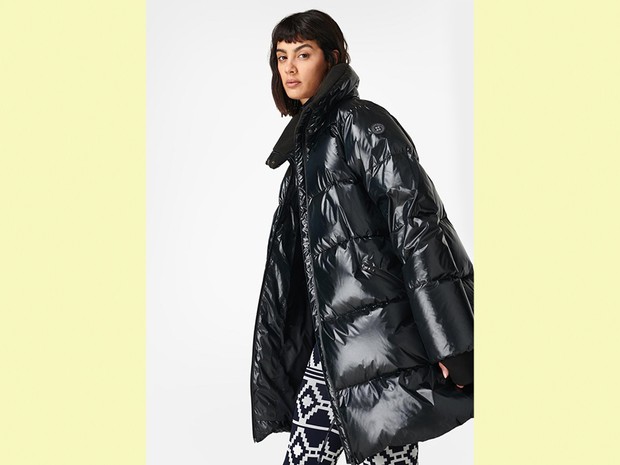 Shop the Aspen Down jacket
Our verdict
Sweaty Betty is an investment, that's for sure. There are some less pricey products, but most of the bestsellers start at north of the £ 60 mark. We do love the inclusive sizing and range of products on offer, though and you can buy pretty much anything from Sweaty Betty – from hardcore sportswear and high-end skiwear to bras, bottoms and even footwear.
So if you're looking for the ultimate luxury sportswear, look to Sweaty Betty. If you're looking to save your pennies, look elsewhere. The quality might not be the same, but you get what you pay for.
Our top picks from Sweaty Betty: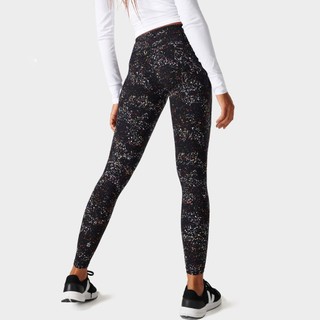 Photo: Sweaty Betty
Power leggings are one of the most popular styles of Sweaty Betty leggings and with good reason; they're 80-90 percent squat-proof with bum-sculpting powers and sweat-wicking tech. A flattering seam, side pocket and back zip pocket seal the deal for us.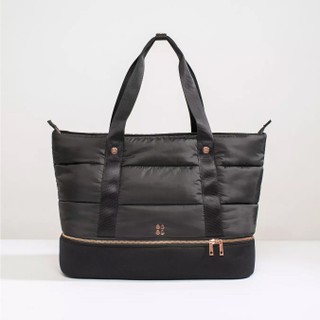 Photo: Sweaty Betty
Equal parts fashion and function, this gym bag has a puffer-style finish and embossed detailing that gives it an elegant look and feel, making it easy to bring from the workplace to the workout.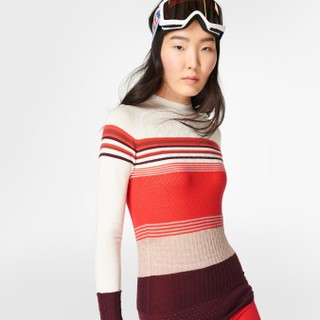 Photo: Sweaty Betty
Betty Ski Merino Base Layer Top
Sweaty Betty does knitwear too, and this knitted top is one of our favorite picks from the line. It's been created for skiing, but its fashion-forward design means you can take it from the slopes to the apres-ski – it's sweat-wicking and temperature-regulating, so versatility is guaranteed.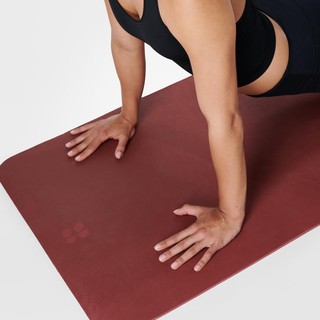 Photo: Sweaty Betty
As well as leggings, Sweaty Betty is also known for its high-quality yoga mats. The soft, latex-free TPE fabric is recyclable and kind to the planet and this mat features different patterns on each side to cater to different grip levels.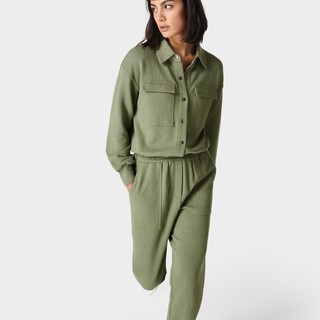 Photo: Sweaty Betty
We're big fans of this fashion-focused boiler suit – it strikes the perfect balance between loungewear and going-out wear, and we appreciate the level of detail in the buttons and double breast pockets.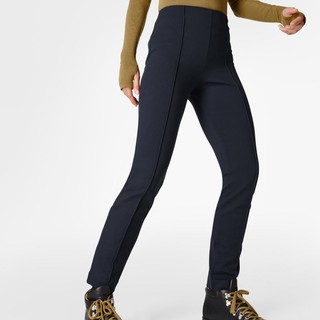 Photo: Sweaty Betty
9-9 Slim Leg Trousers 27 "
If you're after something a little less gym-focused, Sweaty Betty can cater to that, too. These trousers are smart, stylish and versatile enough to be worn for workdays and the weekend.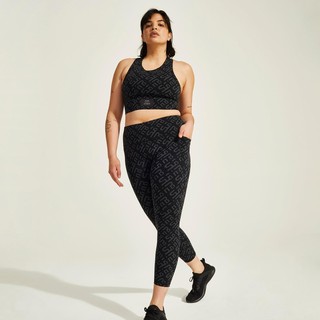 Photo: Sweaty Betty
Jinx Power 7/8 Gym Leggings
These leggings come from Sweaty Betty's coveted cross-over with Halle Berry; they feature a flattering gray colorway and an all-over logo print that isn't too in-your-face. Like all Sweaty Betty Power leggings, these have two nifty little pockets.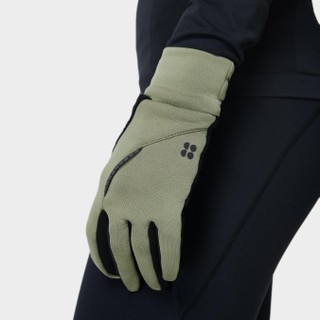 Photo: Sweaty Betty
Banish frosty fingers this winter with this pair of running gloves – if you're not a jogger yourself, these would make a great Christmas gift. They're made of sweat-wicking fabrics with high-grip palms to tackle everything that you throw at them.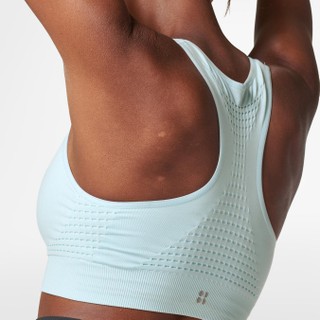 Photo: Sweaty Betty
Our editorial team are big fans of this comfy, medium-support bra. It's great for workouts, but it also makes a good everyday bra thanks to its lightweight finish and snug fit. And this earns bonus points for its huge range of colors, too.
---
Prices updated on 10/12/2021. We are not responsible for any changes to the prices mentioned above.